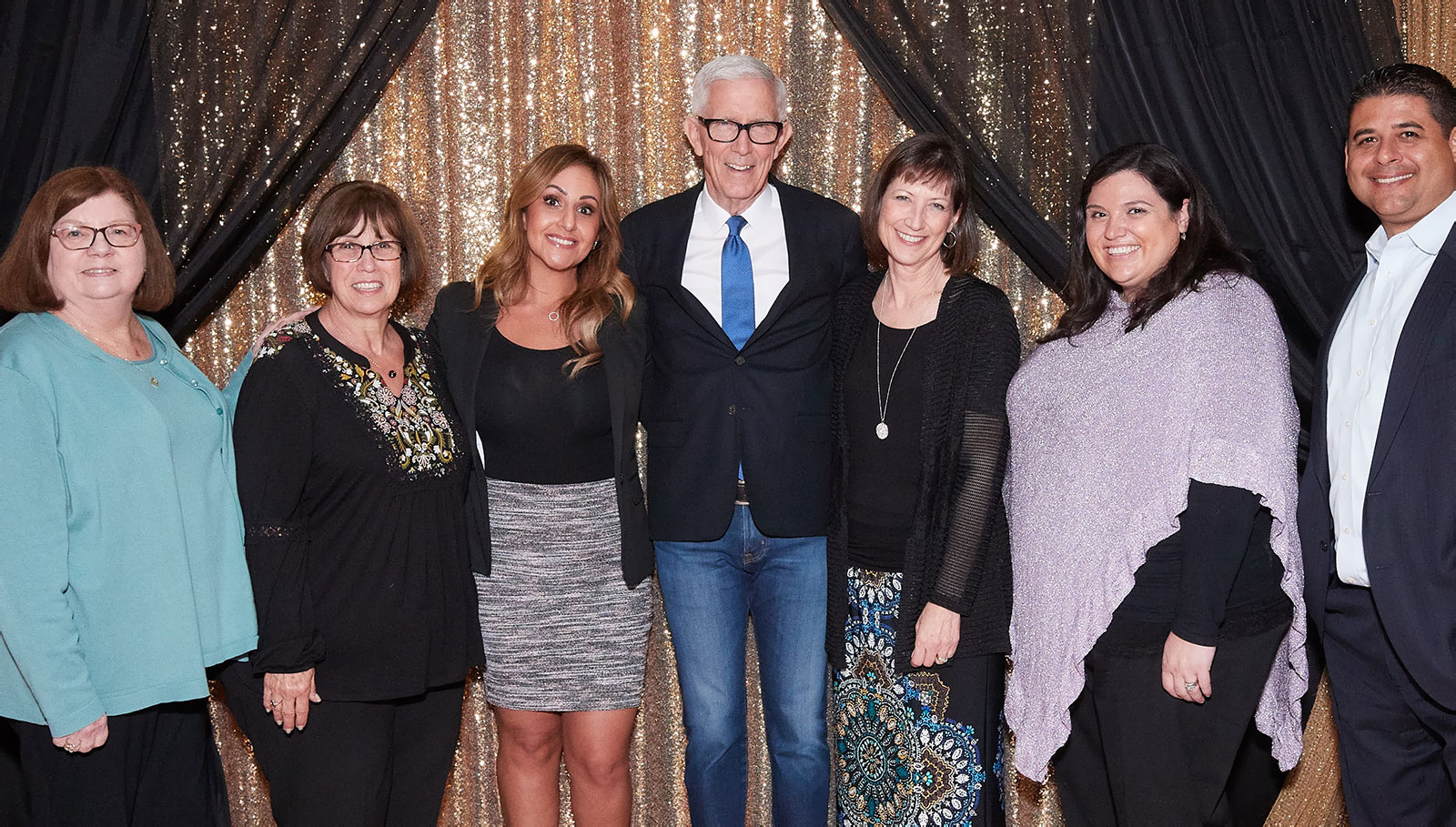 Pictured L-R with Fritz Coleman (center) are RCCAAF's Linda Bryan, Paula Pachon, Fatima Corbett, Susan Sluka Kelly, Tina Chen and Mark Rivera.
Fritz Coleman, RCCAAF's friend and supporter, who served as longtime weatherman on the NBC LA station for nearly 40 years retired from his post on June 26th. Last March (2019) Fritz performed his one-man stand-up comedy show at the Lewis Family Playhouse that raised over $14,000 to benefit the arts programs and efforts supported by the RCCAAF. The 2019 show was Fritz's third performance hosted by the Foundation at the Lewis Family Playhouse, with the first show held in 2010, followed by his second LFP performance in 2014.
Accumulative funds raised through Fritz's generosity generated over $30,000 for the Foundation. Fritz was awarded the Community & Arts Foundation's Individual of the Year Award in 2014. Fritz's contribution to the arts in Rancho Cucamonga as a Ruby Level Donor is recognized on the Spotlight Donor Wall located in the main lobby at the Victoria Gardens Cultural Center and on our website. Fortunately for us, Fritz plans to continue his comedy stand-up career, and we look forward to welcoming him back to the Playhouse for another hilarious show in the future.