---
Mark Rivera, Chair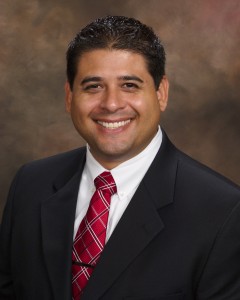 Mark Rivera was appointed by the City Council in April 2013. Mark, like his fellow Board members, has actively involved himself and family in the community. He has supported organizations including Steven's Hope, Pomona Valley Habitat for Humanities and Humane Society. Mark is a Shareholder with Wilson Ivanova, a local accounting firm, and his intent is to use his expertise to assist the Foundation on financial matters and has pledged to help secure funding to support the Foundation's mission and goals.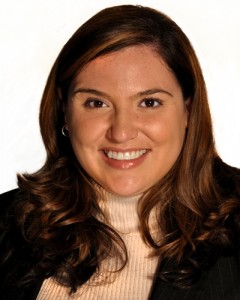 ---
Tina Chen, Vice Chair
Tina joined the Foundation in December 2012 and has served in various board officer positions for the past 6 years. Tina, a highly regarded attorney in the community, opened her own firm Law Office of Tina M. Chen in 2018. Tina and her family have resided in the community for over ten years and are strong supporters of the arts and are regular attendees at the Lewis Family Playhouse, where her children adore attending live performances. Tina is also a strong supporter of keeping arts in schools and sees its long-term benefits towards developing well-rounded individuals. Along with her legal expertise and governance priorities, Tina also brings her enthusiasm in helping the Board achieve their fundraising goals to ultimately bring more arts to the community.
---
Paula Pachon, Secretary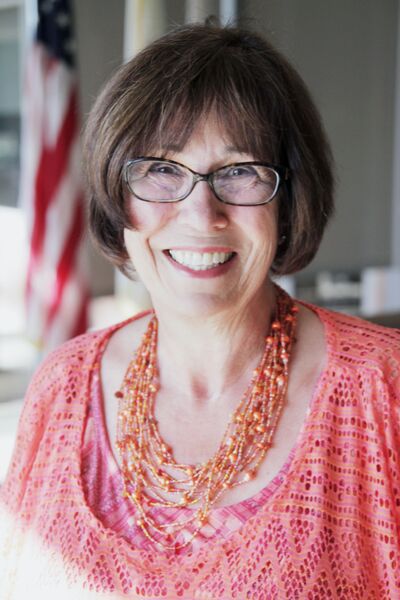 Paula Pachon joined the Board in 2013 upon her retirement from the City of Rancho Cucamonga where she served for many years as staff to the Rancho Cucamonga Community & Arts Foundation. In addition, she was the Campaign Coordinator for the successful Promoting Arts and Literacy Campaign that raised $5.2 million for the Victoria Gardens Cultural Center during its construction. Paula has lived in the city of Rancho Cucamonga for over 30-years and has a long history of giving back to her community through her volunteer work on numerous boards and community organizations including as Vice-Chair for VNA Hospice & Palliative Care of Southern California; President of Willow Park Homeowner's Association, Past President of West End Family Counseling Services, and is member of Assistance League of the Foothill Communities and the Association of American University Women. Always a theatre lover, one of the many things that Paula now enjoys doing is taking her 3 grandchildren to the Lewis Family Playhouse at the Cultural Center to experience the magic and wonder of live professional theatre.
---
Fatima Corbett, Treasurer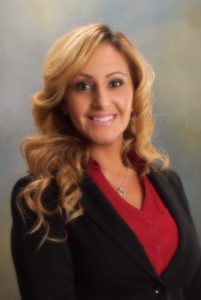 Fatima was appointed to the Board of Directors in 2016 and has been a resident of Rancho Cucamonga for the past 19 years. She is an enthusiastic and dedicated professional with extensive experience across all areas of bank management. She is currently employed with Cardinal Health as a Regional Sales Manager supporting Independent Retail Pharmacies. Her passion for the arts comes from observing the talents of her son. She appreciates how art engages our minds in so many touching ways every day.
---
Jillian Fowler, Member
Jillian joined the board in 2019 and has been with U.S. Bank for over 13 years where she manages sponsorships and community efforts for the Inland Empire Market. Jillian is responsible for leading the Inland Empire's community engagement through volunteerism and employee giving. Jillian holds a Bachelors of Arts in Business from University of Redlands and a Masters of Business Administration with a dual concentration in Marketing and Management / Leadership from the University of La Verne.
---
Carin Gilfry, Member
Carin joined the board in 2023, and is very excited to be supporting arts and culture in Rancho Cucamonga. Carin grew up in Rancho Cucamonga, and after living for many years in LA and New York City, she relocated back to RC with her husband and two children in 2020. Carin is an award-winning voice actor, singer, producer, and event coordinator. She is the vice president of the National Association of Voice Actors (NAVA), and the co-chair of the VOcation Conference. As a voice actor, she has worked with major brands like Volkswagen, FedEx, Apple, Estee Lauder, Pfizer, Citibank, and more, and she is currently the national brand voice of CVS Health. Carin works in every genre of voiceover from video games to training videos to narrating true crime series. She holds a Bachelor of Music degree from the USC Thornton School of Music and a Master of Music from The Juilliard School.
---
Tina Gilfry, Member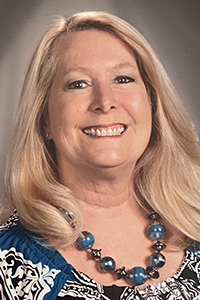 Tina joined the board in January 2023 and is passionate about the arts, who says her life is abundant with the arts creatively and mindfully. Tina's family is full of artists including her husband, Rod Gilfry, who is a professional opera singer, along with her children and grandchildren who are all actively involved in the arts. "Music, dance, love and art, in general, are the heart and soul of our family." A recent retired school teacher of 32 years in the Etiwanda School District, Tina now leads a choir of over 100 children at Grapeland Elementary. "I choose an artful live and I am passionate about it," said Gilfry. "I also want my life to be charitably involved in the community where I live. I believe if we don't support the arts we will be suppressing the deepest dreams, heartfelt emotions and aspirations of so many people."
---
Bryan Snyder, Member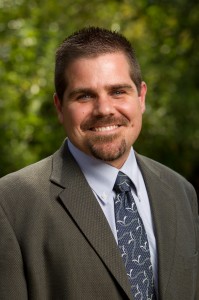 Bryan has served on the Board since January 2010. He joined the Foundation to help fund and bring arts to the community, especially to young audiences. Bryan sees the value of the arts through his wife and children who participate in performing arts programs in the community. Bryan is a Certified Public Accountant, Senior Manager with Roorda, Piquet, & Bessee, Inc. He is a member of American Institute of Certified Public Accountants and the California Society of Certified Public Accountants.
---
Susan Sluka Kelly, Executive Director
Susan was appointed as the Foundation's first Executive Director in August 2018, shortly after retiring from her position as Cultural Arts Manager at the Victoria Gardens Cultural Center, where she served in that position from the Center's opening in 2006, until her retirement in June 2018. Susan began working for the City as the Community Arts Program Coordinator in 2002, where she developed the Rancho Cucamonga Community Theatre (RCCT) and a variety of performing arts programs, while working on plans and programs for the upcoming Cultural Center. In the first season in the Lewis Family Playhouse, Susan directed "Big River" for RCCT on the mainstage and during her tenure as Manager, Susan also started the BlackBox Productions program where she directed two productions, while producing several others. Prior to moving to Rancho Cucamonga, Susan worked for the City of Visalia, where she was born and raised, as a Special Projects & Community Arts Coordinator, and in 1992 she founded the non-profit Enchanted Playhouse Theater Company, which continues to present live theatre for family audiences still today. Susan has always had a passion for and dedication to the arts, particularly the performing arts. During her years in Visalia, she directed over 20 local theatre productions, taught youth theatre workshops, and performed in over 50 shows. She attributes her love of theatre to her parents, Sherald & Mary Ellen, and is delighted that her son, Adam, has also followed in the family footsteps as a musician, music teacher, and composer. Susan and her husband Sean live happily in Rancho Cucamonga.
Emeritus Members
Al Arguello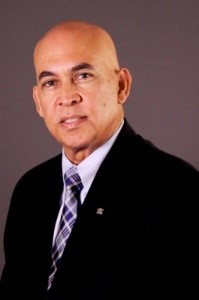 Al was appointed to serve on the Board of Directors in March 2011. He is a Senior Vice President/Market President, Inland Empire for Bank of America. As market president, Al is the senior executive for business, civic and philanthropic activities for Bank of America in San Bernardino and Riverside counties. He has led Bank of America's Charitable Foundation locally, to support nonprofits that are removing barriers to economic success for vulnerable populations, including youth and families. In addition to serving on RCCAAF board, Al has served on various boards of nonprofit organizations and presently serves on the board of: the Greater Riverside Chamber of Commerce; the Inland Empire Economic Partnership; the Dean's Advisory Board of the UCR School of Business Administration; the Micro Enterprise Collaborative of Inland Southern California; and the board of trustees of the San Antonio Regional Hospital. Al is a strong advocate of the arts and recognizes the value and impact that arts/culture has on communities.
---
Nick Baker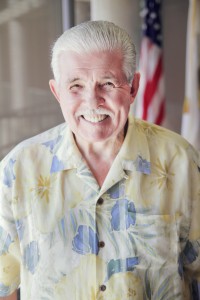 Nick Baker joined the Board of Directors in 2014. As the previous owner of a local packing company, Nick retired in 2000 and turned his focus to community service including 10 years on the Athletic Board at the University of LaVerne. He brings with him a passion for the arts and music and has extensive fundraising experience from serving 7 years on the Friends of Arts Education Board at the Cerritos Performing Arts Center, where he served 5 years as Board Chair. Nick continues to present concert artists locally to bring attention to, and raise funds for, the arts.